"
With her outstanding vocal skills and understandable teaching methods, Elaina has helped me learn and apply new singing techniques that I had never been taught by previous teachers. She is delightful to work with, always encouraging me to go just one step further but never in an intimidating way. I would highly recommend Elaina as a vocal teacher for anyone with or without prior vocal experience.
"
-
Debbie
"When I started studying with Elaina, I had very little experience with singing. Elaina was extremely patient and understanding. She helped me to develop a better sense of pitch and improve my musical ear. I highly recommend her!" -
Keith
As a voice teacher, Elaina demystifies the often confusing art of singing by focusing on anatomy. She strives to teach students exactly what the body needs to do (and what it doesn't need to do) to produce a beautiful sound and how to use the senses of sight, sound, touch, and body awareness to regulate this process. Ultimately, Elaina's goal is for her students to use these skills to improve their singing on their own throughout their lives.
If you are interested in voice lessons, please contact Elaina for a free consultation today.
Powered by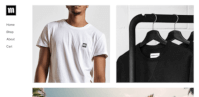 Create your own unique website with customizable templates.